When I was a kid (maybe you can relate to this), social networking meant 'playing outside', and it was basically the interaction between two or more where in-person communication was a fundamental action. Having a new cellphone was never a topic for conversation starter and there was no such thing as virtual applications to catch up with your friends and interact with new people; in that case you had to remember your friends' home number in order to meet with them and school years were our opportunity to leverage our social skills and make new friendships. Whatever it was, we did what it took in that time to connect with others, since we are social beings.
Today, social networking means far more than handing a note written in a piece of paper in class; it is about making a connection with others through the correct use of the different platforms and applications for social belonging and interpersonal exchange.
We are all aware that during the last 10 years, social interactions have had a major inclination towards the potential of the internet, where millions of users are looking to meet other people through social networking sites allowing them to catch up even though they are at far distances, to connect and share information, experiences, similar interests and be able to hold a conversation in common.
On the other hand, some may agree that social networks have developed a totally impersonal way of communication in which our social behaviors can barely perceive the feelings and intentions of others even if they were standing in front of us. I think that social networks these days has given to people in general the confidence and security to make contacts that will be good for them with just the click of a button, allowing them to have knowledge of the profiles that match their personality, even though they would be unlikely to meet each other.
Professional Networking & Social Networking
It is clear for us that social media can be used for just about anything. With this in mind there come many opportunities to connect with your industry both professionally and socially, situation that was not seen 20 years ago. To that time professional networking and social networking were two different terms with different purposes that required taking different paths in order to succeed in each.
However, to this day we are not sure about that anymore since social networking is playing an important role in the subsistence of any business or free enterprise, being that 40% of the world's population is formed of internet users; that is a lot of people, and moreover social networks are the immediate way for professionals to engage with other professionals, clients and investors that have a strong affinity with them, and manage a professional reputation along the road.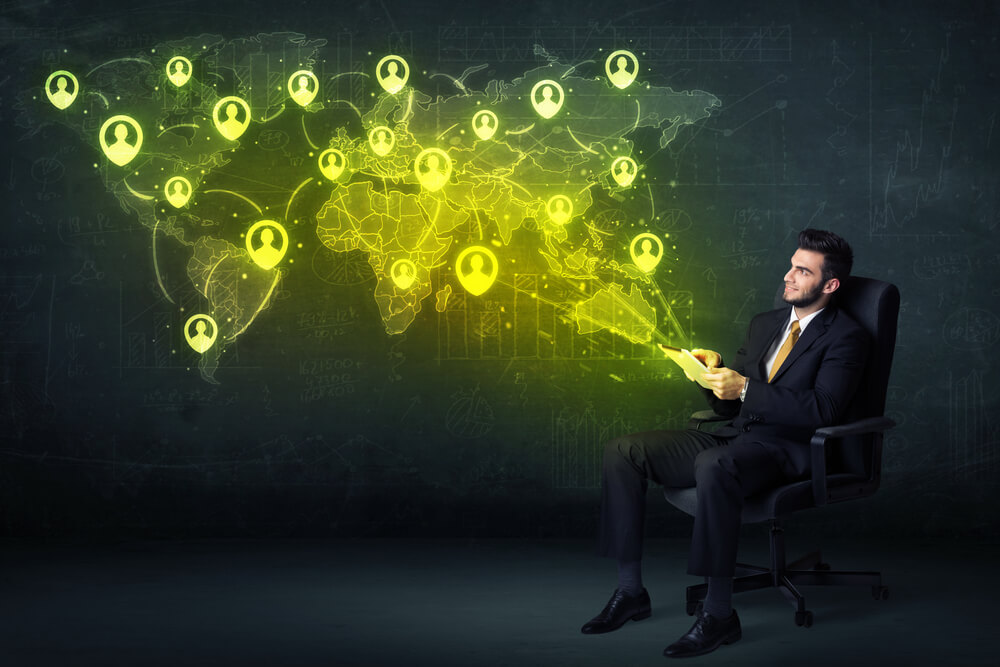 So, what seemed like a trend has become a key tool for professionals. In fact, many businesses are being created thanks to social networks, and also have helped the emergence of new talents who are being strongly driven by business-related social networks that combine perfectly professional networking with social networking.
It's amazing how the new technological age has allowed the rise and development of the professional-social personality bringing professional lives online and making them more social. Both new talents and experienced professionals have the possibility to move towards collaboration with experts within their industry and other industries immediately, through a professional environment combined with social platforms. So it is no surprise that business owners fully recognize and exploit the source of opportunity that brings the interconnection with people in social media.